After special prayers from Fr. micah,
we wish our much-loved Jacob a healthy and prosperous career as he leaves us for his home country and a coveted teaching opportunity (July 2022)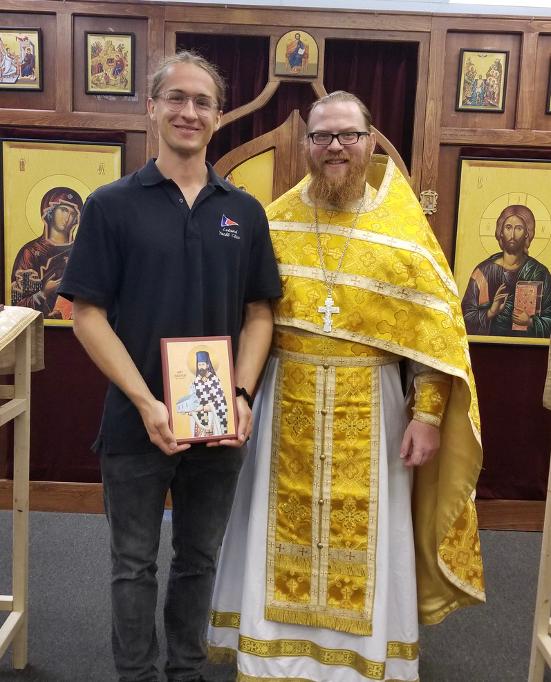 Our Readiness for the Nativity of our Lord and Saviour Jesus Christ (2022)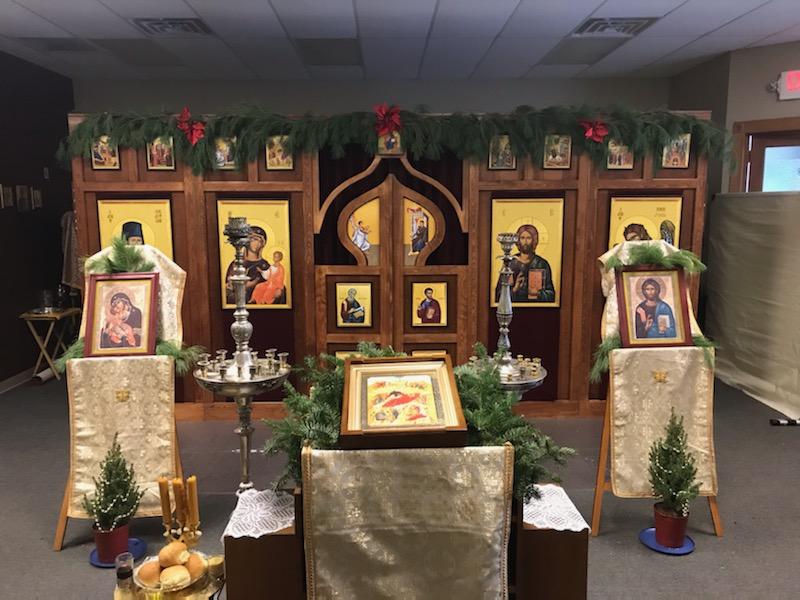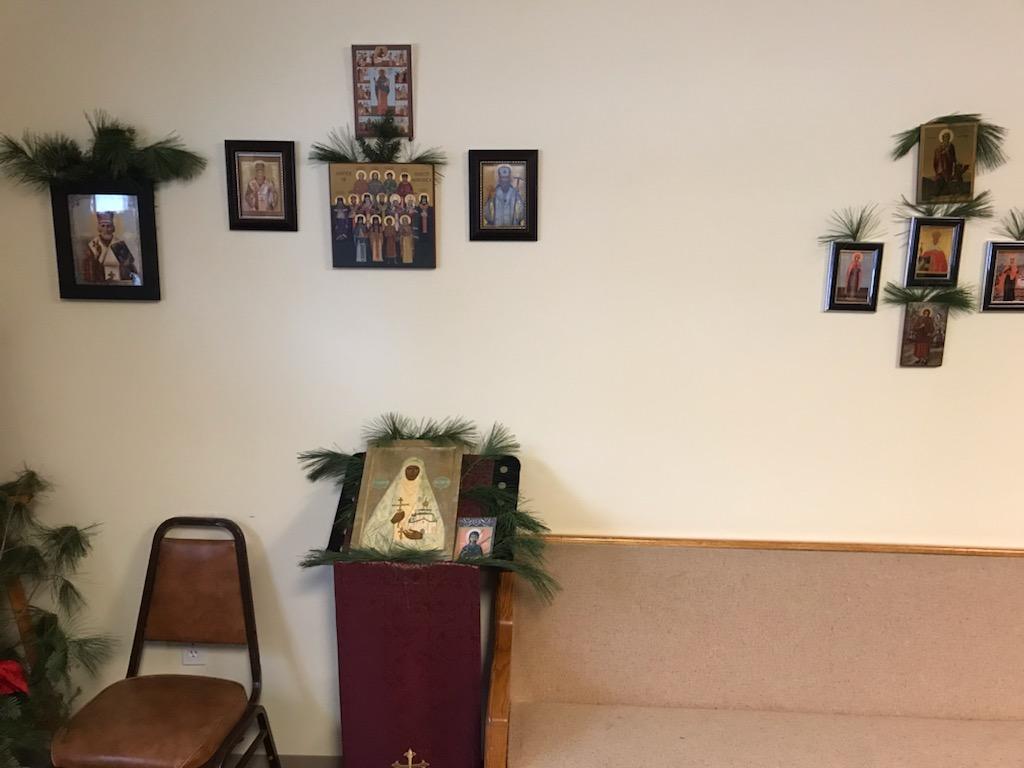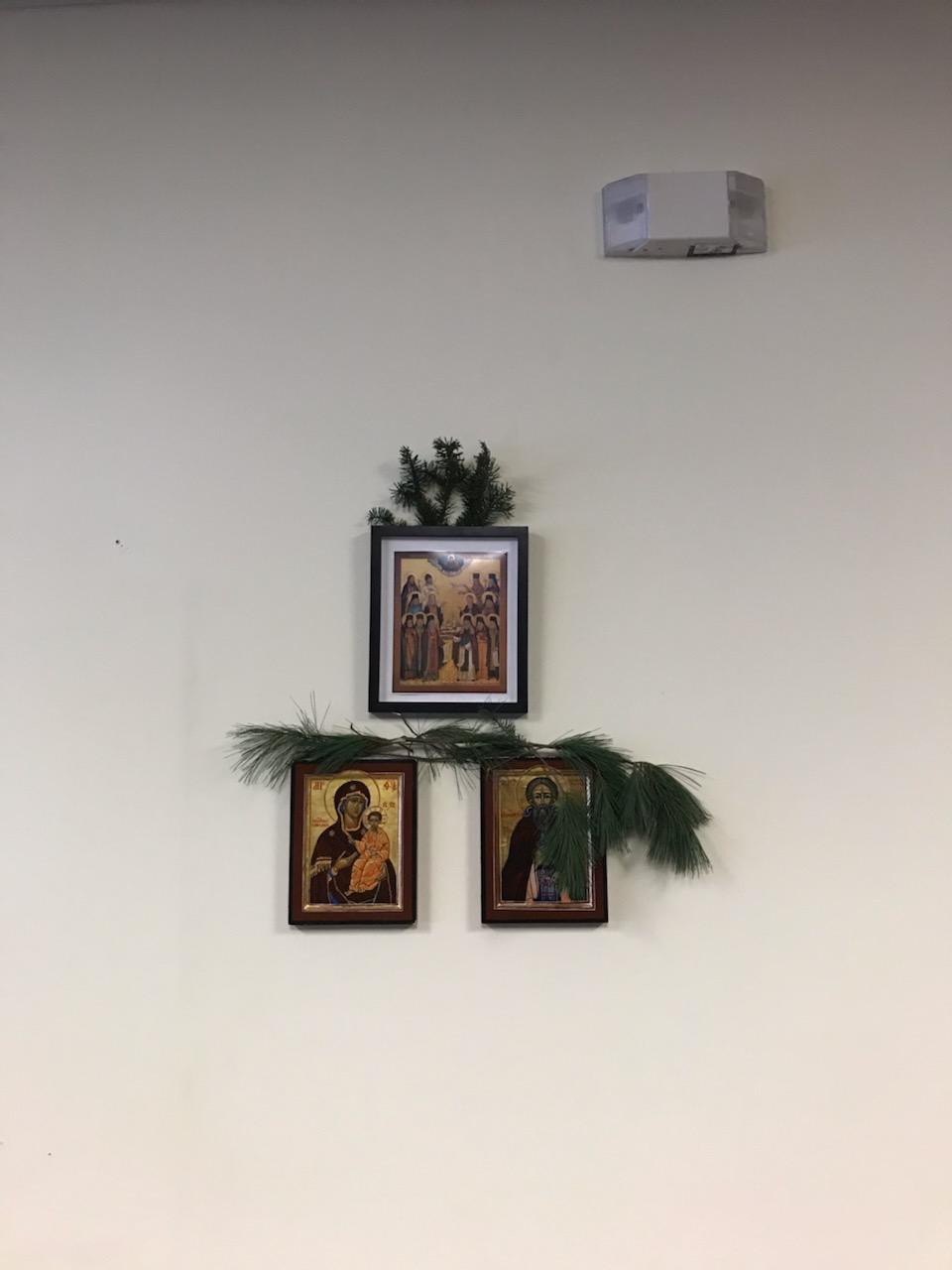 Saint Nicholas The Wonderworker Divine Liturgy andCommemoration Day - 12/19/21
And A Visit From The Saint Himself!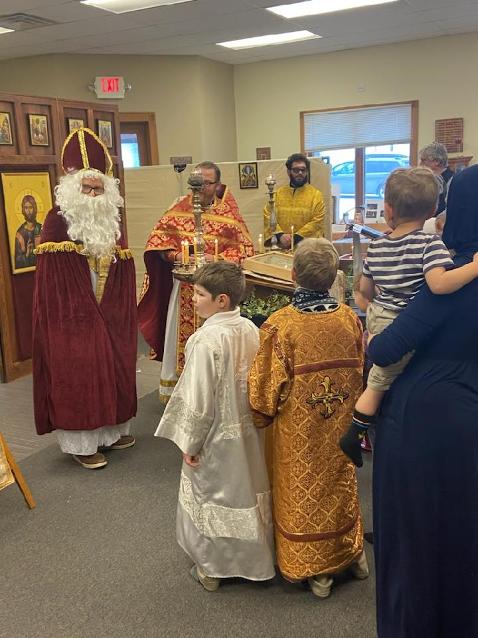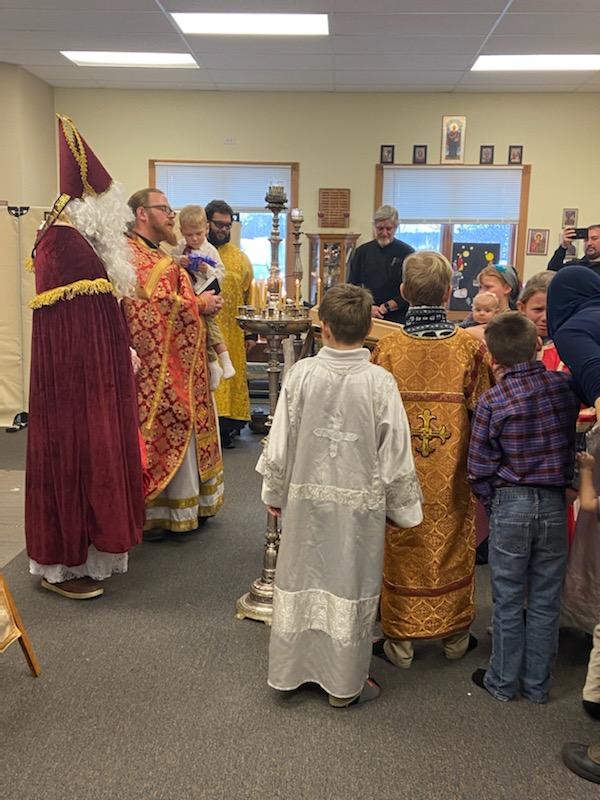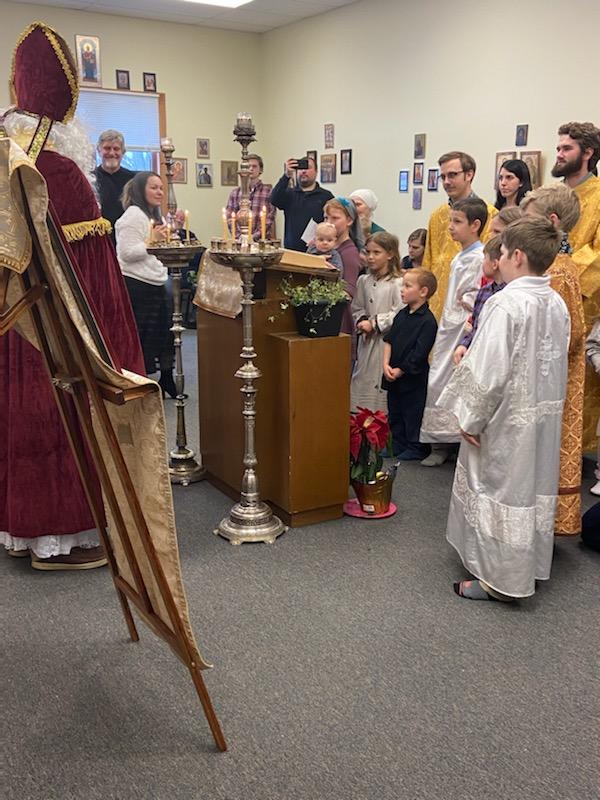 Veneration Of The Precious And Life-Giving Cross
Liturgy On April 4, 2021 (Third Sunday Of Great Lent - 2021)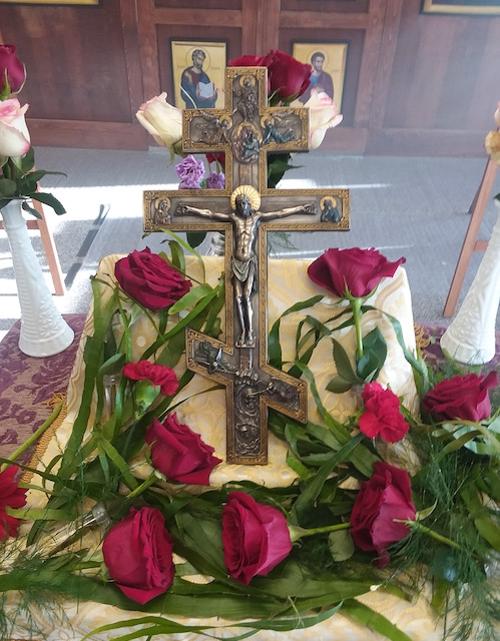 Baptism Of Catechumen Max (Seraphim) Winkler - January 31, 2021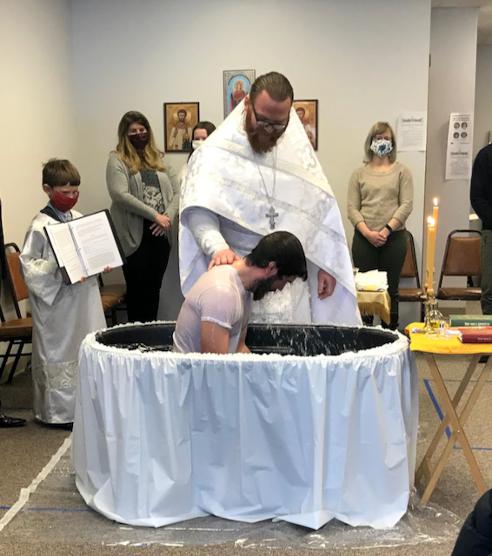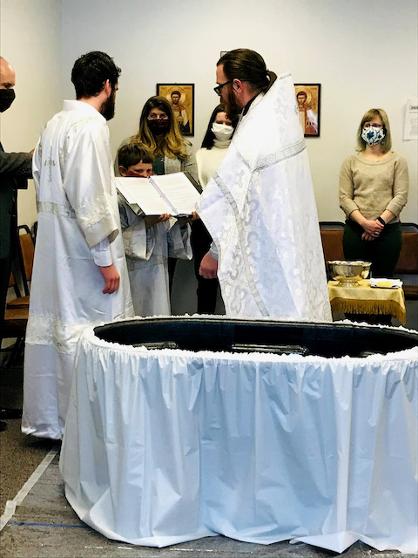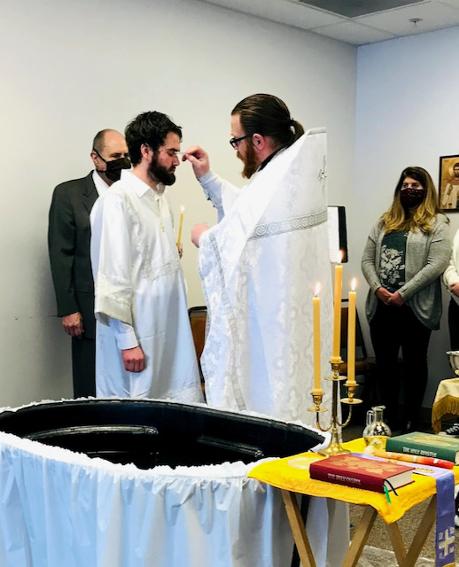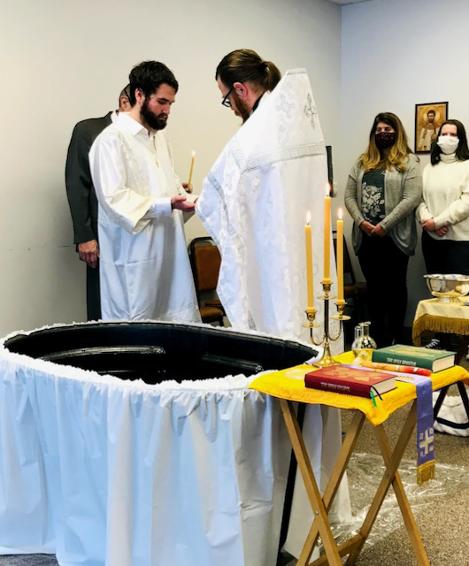 The Blessing Of The Waters Of The Boardman River
Theophany - January 19, 2021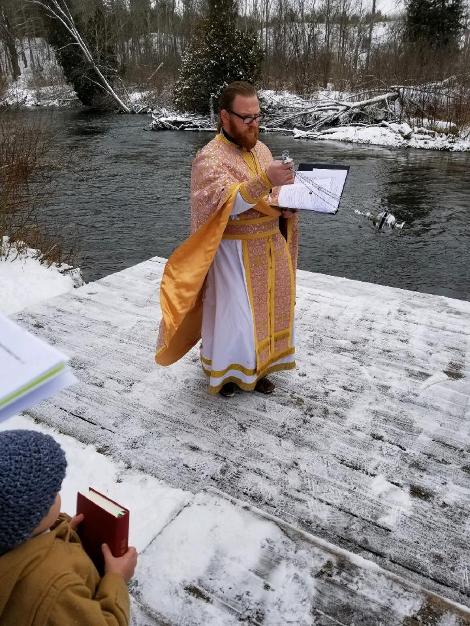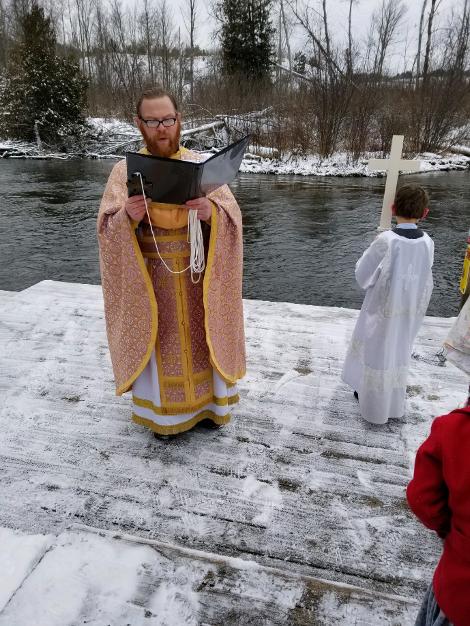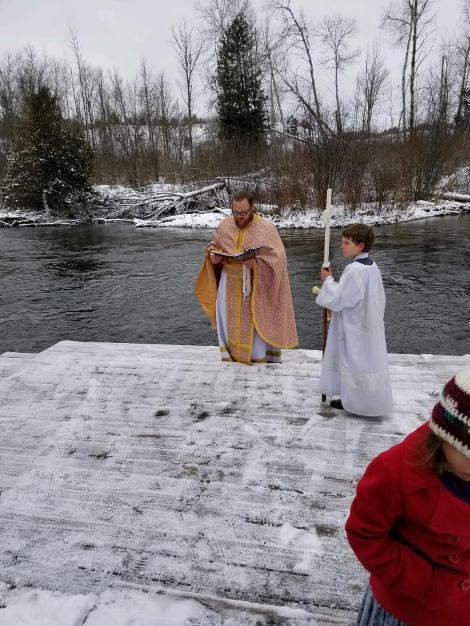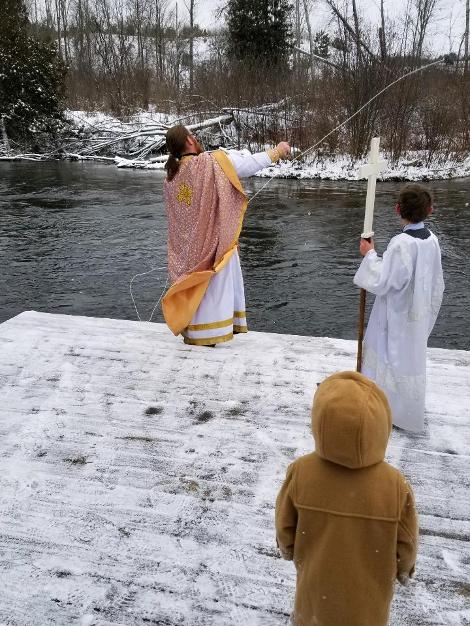 Prayers for Parishioner Travels (12/27/20):
Luke is relocating to Alaska (We will miss him!) and Max will be visiting a Monastery in Arizona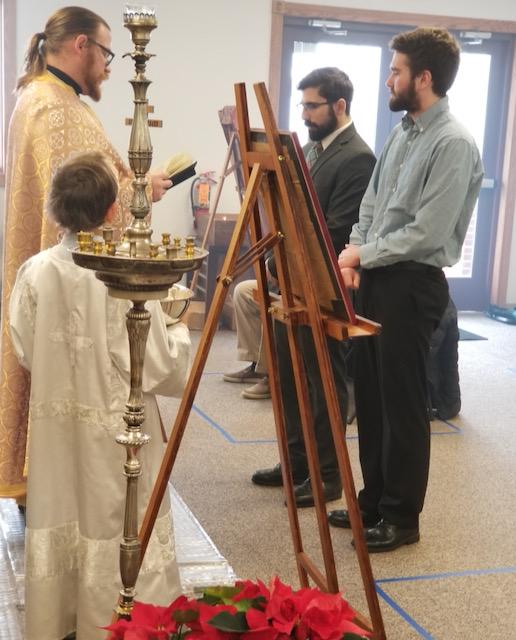 Saint Nicholas Divine Liturgy And Commemoration Day - Dec. 19, 2020
- A day of Parish fellowship, Ginger Bread House decorating, fine food, and a surprise visit!! -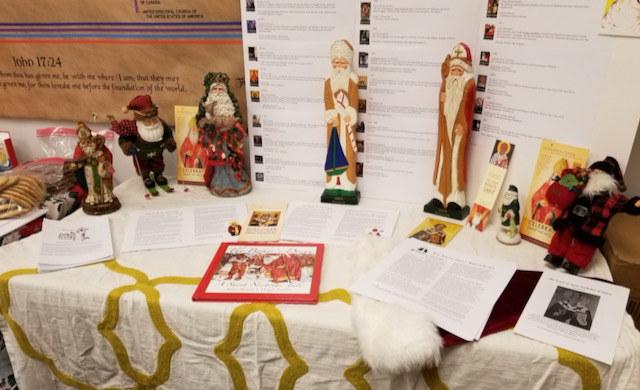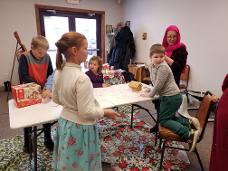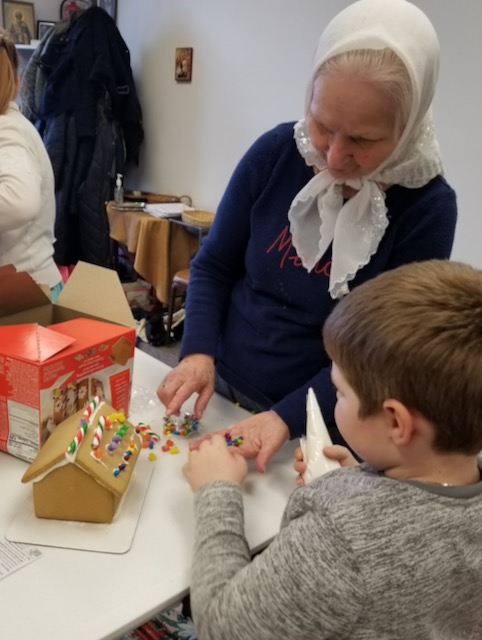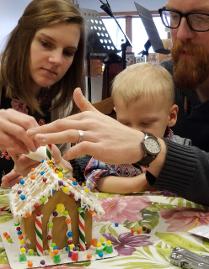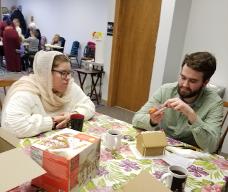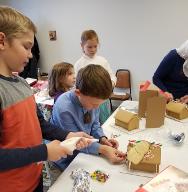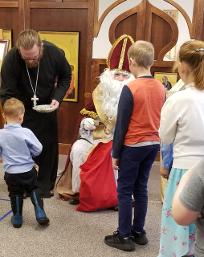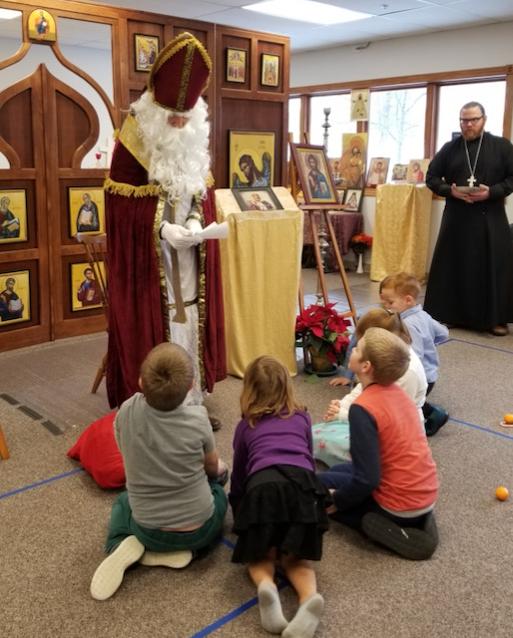 Max Winkler becomes a catechumen! Dec. 13, 2020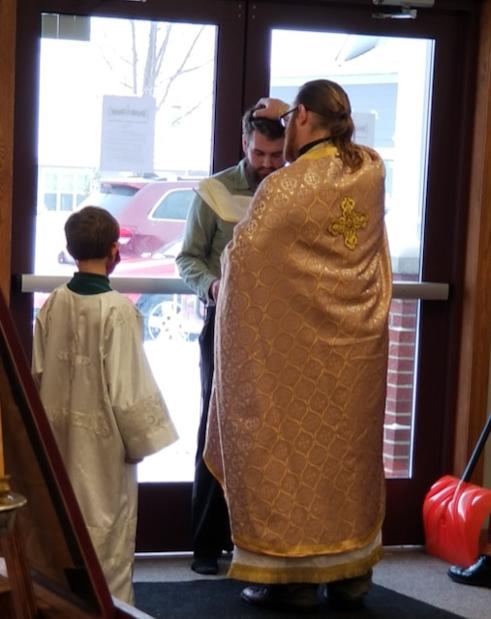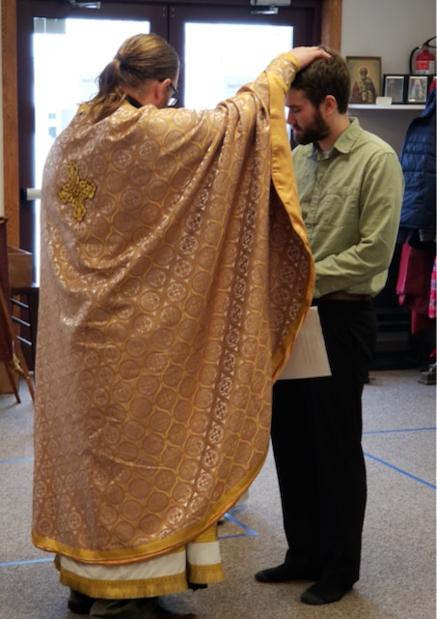 Ashley Stout becomes a catechumen! Nov. 15, 2020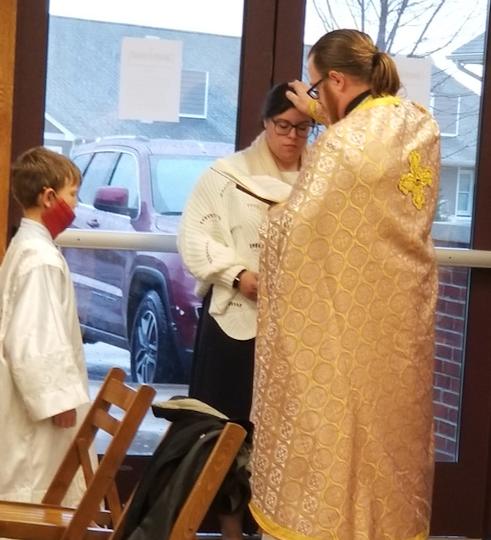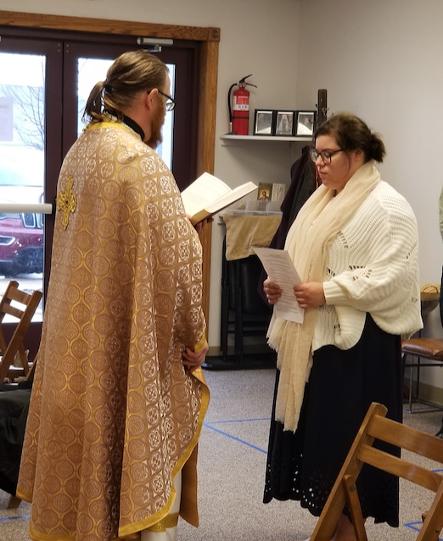 Father Micah ordination into the priesthood
during dormition feastday liturgy at Des plaines cathedral - 08/28/20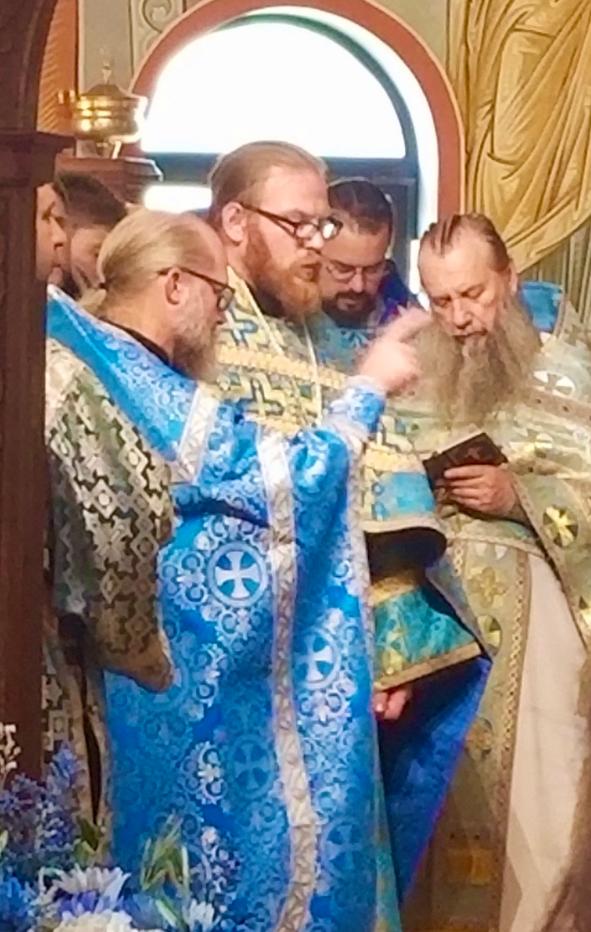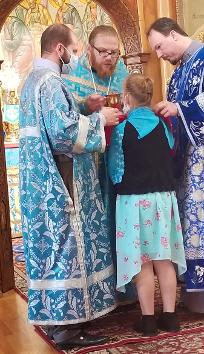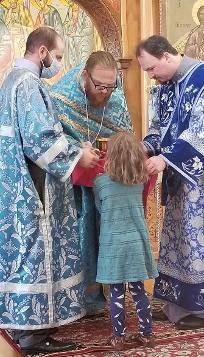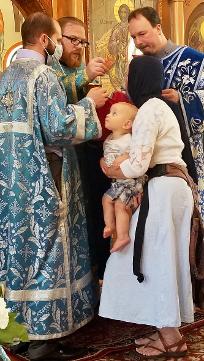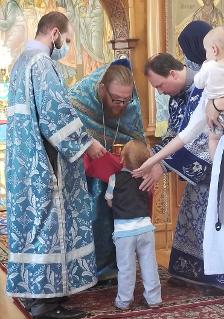 June 28, 2020 Pastoral School Graduation for SubDeacon Micah!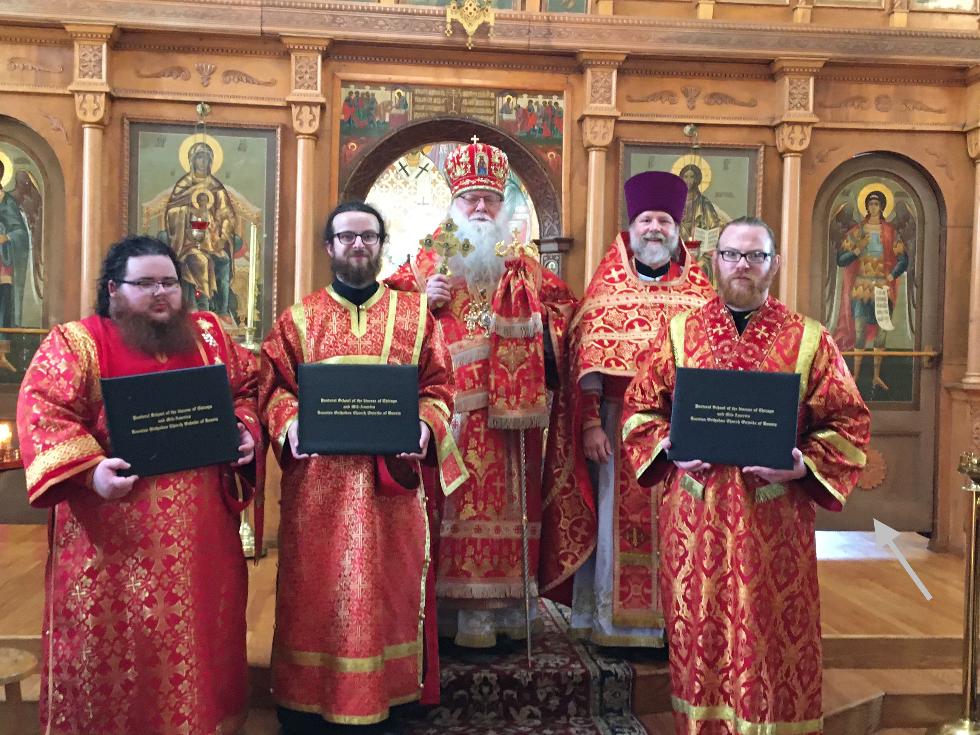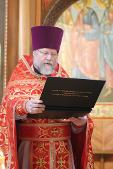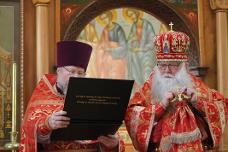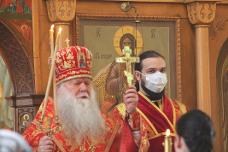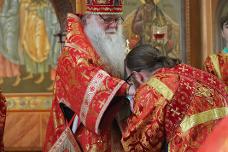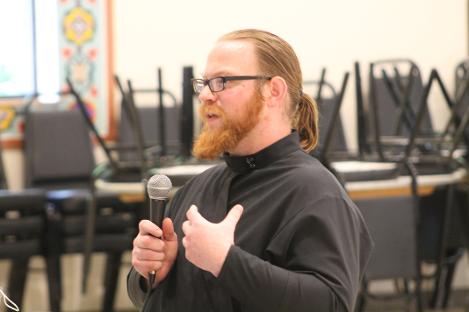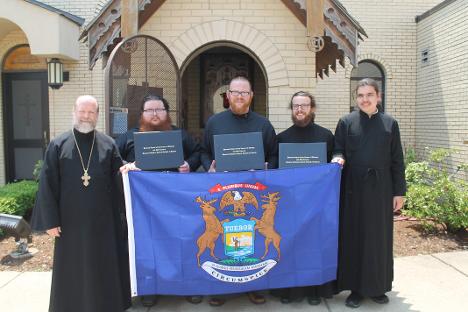 On the Sunday of Orthodoxy, March 8, 2020, following our Reader Service and the Synaxarion reading, we had a procession outside of our worship space to complete the commemoration of the full establishment of Icons within the Orthodox Church. Below is a photo of some of our "Icon Bearers"!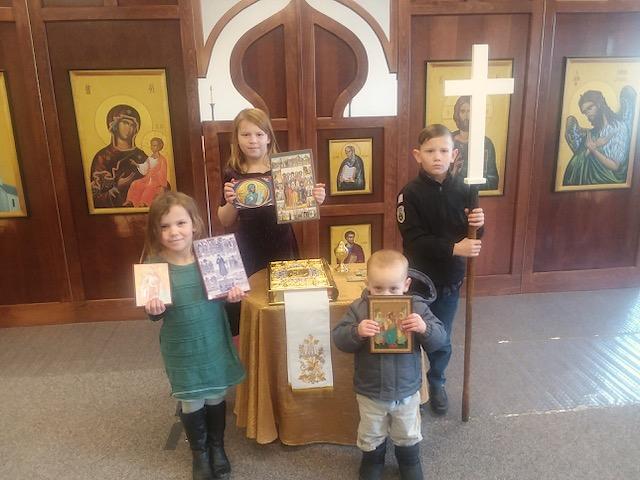 On January 9/22, 2020, the day of the commemoration of Hieromartyr Philip, Metropolitan of Moscow, the Dean of Michigan Parishes, Fr. Gregory Joyce, served the Divine Liturgy at the St. Sebastian Mission in Traverse City, MI with Archbishop Peter's blessing. This was the very first Divine Liturgy in the newly configured worship space on Douglas Drive. Although it was a working day, 15 people gathered for the Divine Liturgy – 14 of these partook of Holy Communion (the 15th was a Catechumen). Following the Divine Liturgy a meal was presented at which the future of the mission was discussed, as well as several interesting questions about Orthodox Christianity in Michigan and on the North American continent. God willing, Liturgy will again be served on February 18, and Sunday Reader Services will commence on February 2.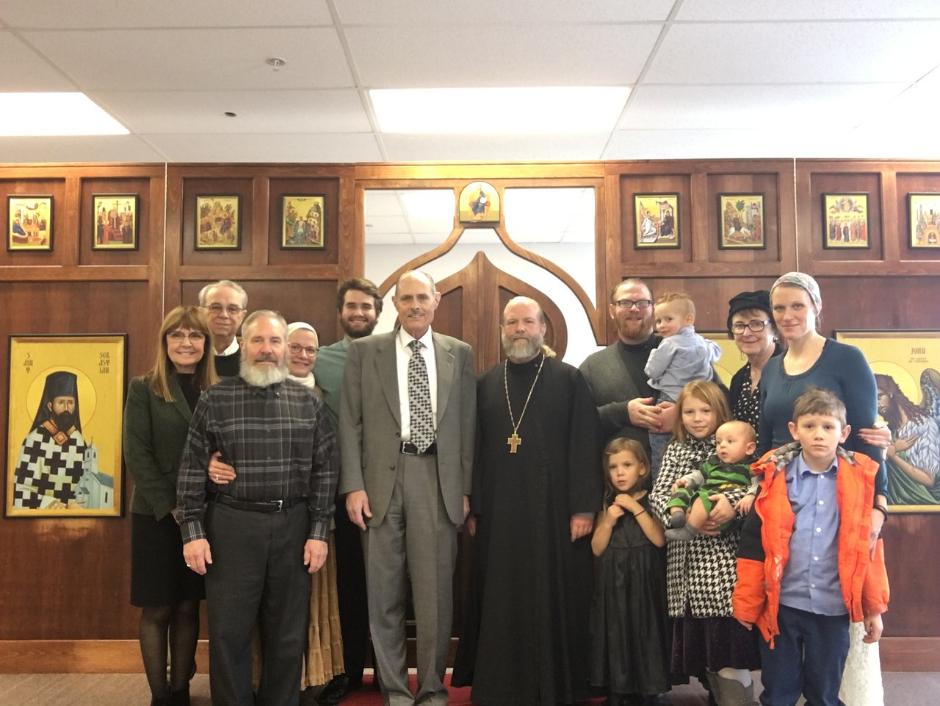 On June 26, 2019 the very first service was held with another Orthodox mission parish that recently came into existence in Cadillac, Michigan. The photo below was taken immediately following the Divine Liturgy that was held that morning. In addition, this Liturgy was the first such service during which the newly-tonchured Sub-Deacon, Micah, performed his appointed duties as a Sub-Deacon!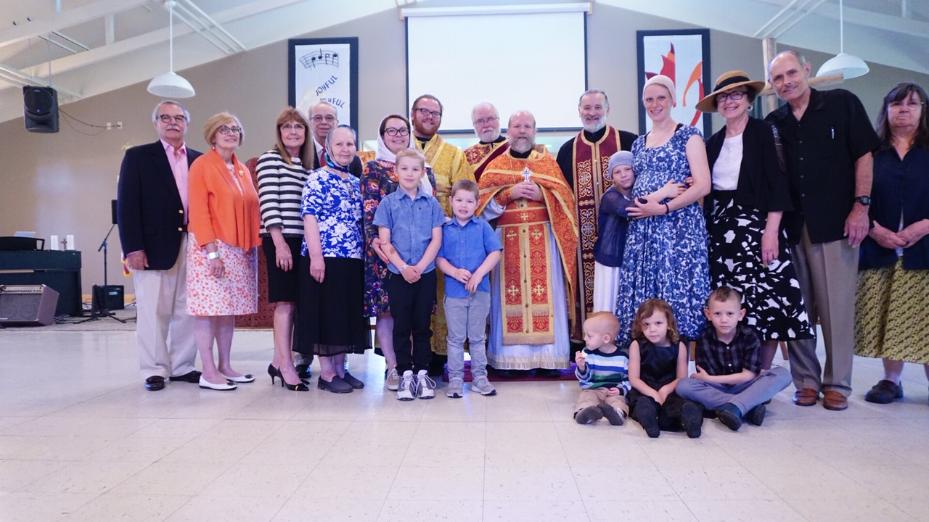 On
December 5, 2018

, St. Sebastian parishioners hosted The Very Rev. Dr. John Behr (for an encore visit!) for a very educational presentation of the translated writings of a 2nd Century Christian Bishop named Melito of Sardis. The book featuring these writings is titled "On Pascha", penned by Alistair Stewart-Sykes, which provides the very first known insights into "our understanding of the earliest paschal liturgy." Fr. Behr's presentation was audio recorded and is posted below as an audio file in "mp3" format for those that either missed the presentation, or those wishing to re-visit the details of certain sections.

(Note that the text being read during his presentation is found here ==> http://sachurch.org/wp-content/uploads/2017/04/On-Pascha-Melito-of-Sardis.pdf)
Fr. Behr Presentation - On Pascha_by Melito of Sardis_120518_smaller.mp3
_________________________________________________________
August 11, 2018 Baptism by Fr. Rade Obsenica of Baby Adalie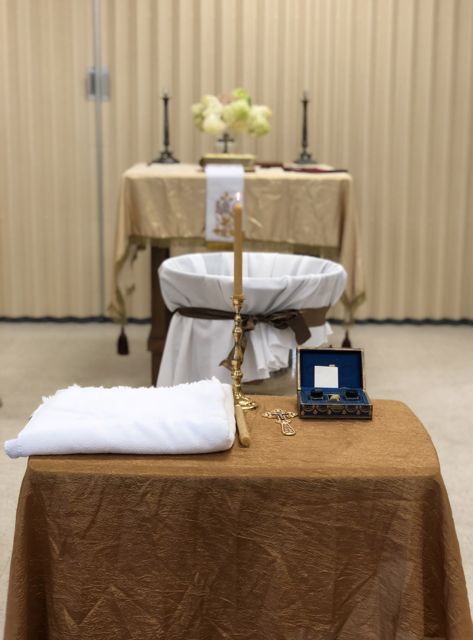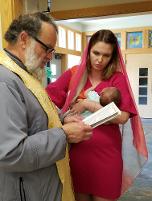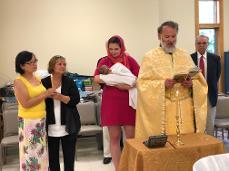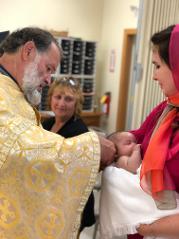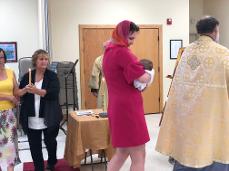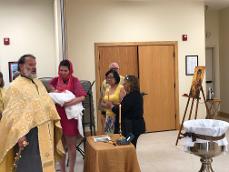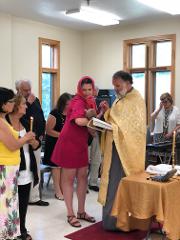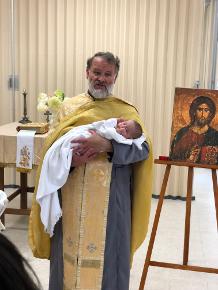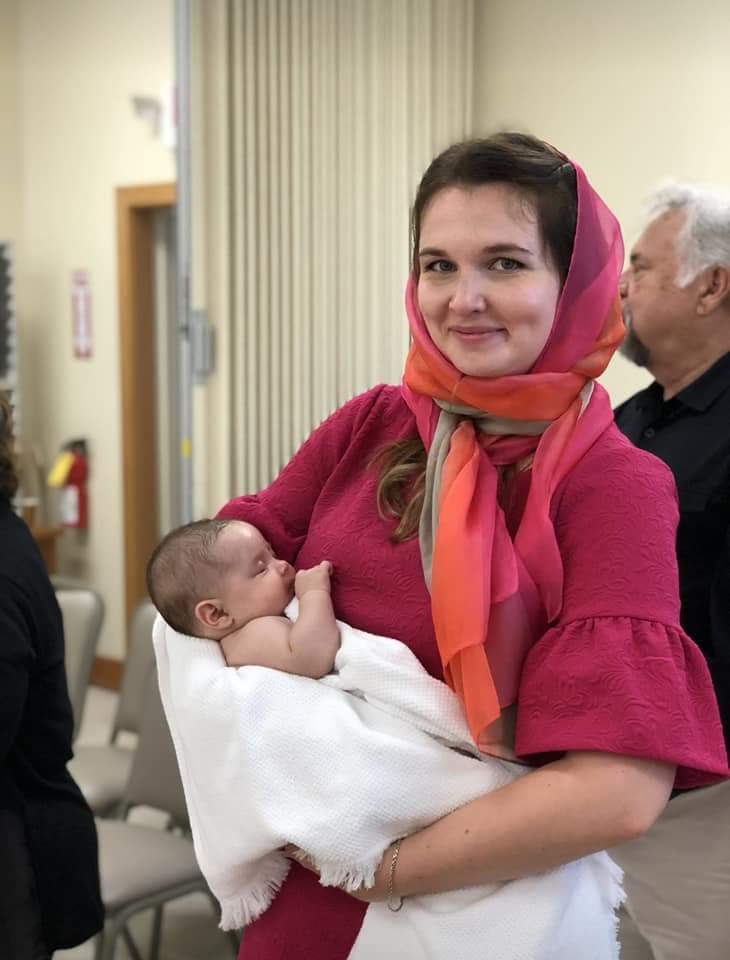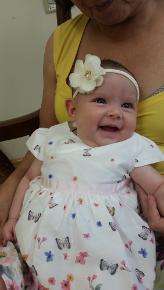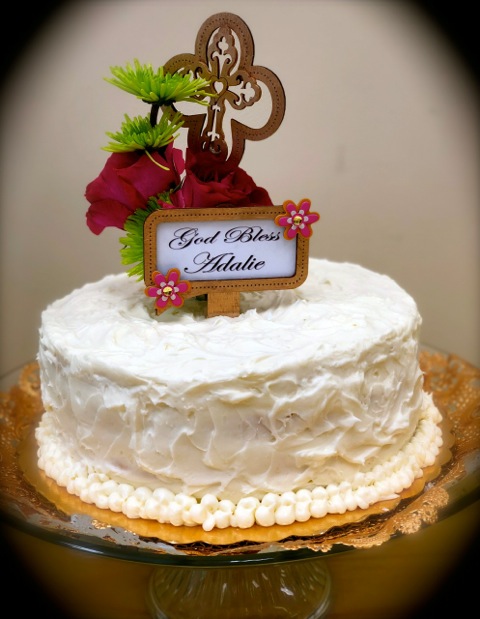 Visitation by the Very Rev. Dr. John Behr on March 30/31, 2018 for
a "Lenten Lecture" and Divine Liturgy on the following morning.
A very stimulating and educational event.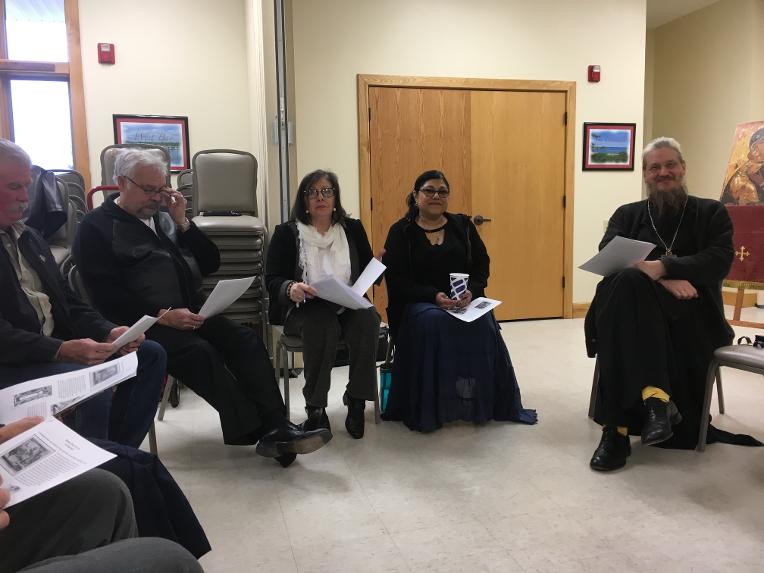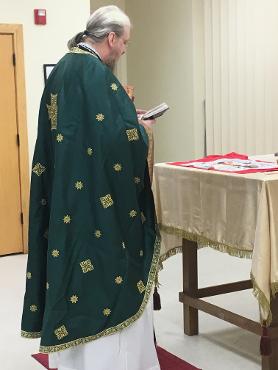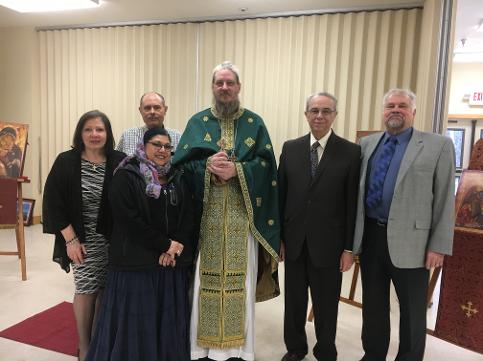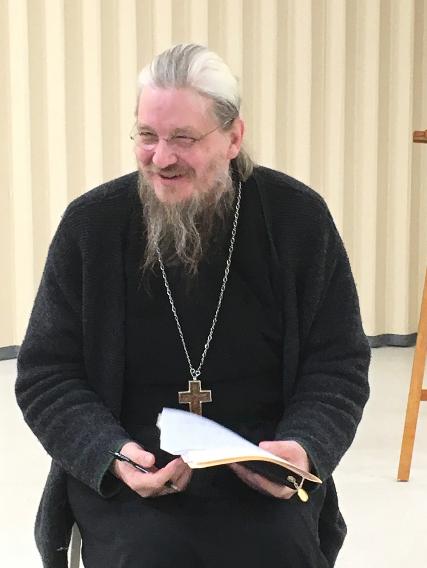 ____________________________________________________________
Very First Divine Liturgy held in new location on Saturday, Feb. 24, 2018
(First Saturday of Great Lent, 2018, with Father Rade Obsenica)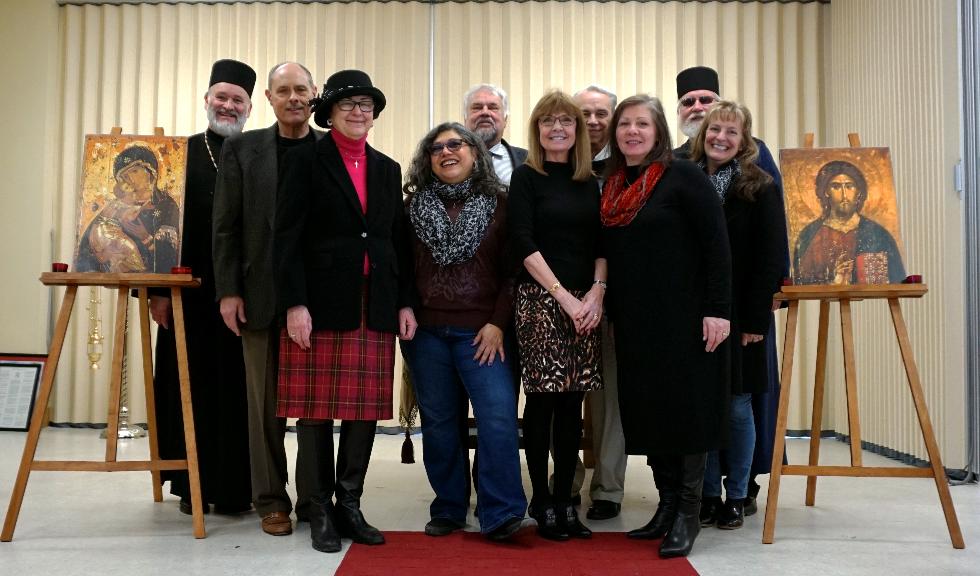 A Visitation to the Serbian Monastery Cathedral at the Diocese of New Gracanica in Gray's Lake, Illinois (12/10/16)
(Home to Bishop Longin)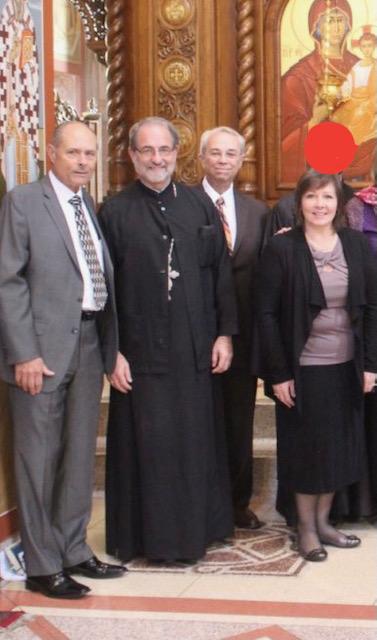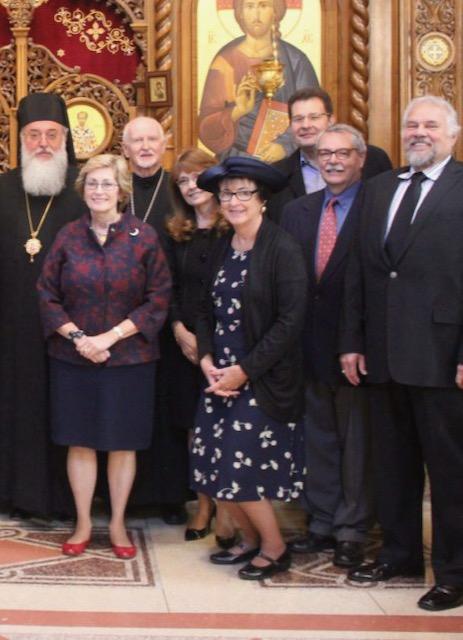 Our first "SLAVA" Day - December 4, 2016