Our Hierarch -
His Eminence ArchBishop Peter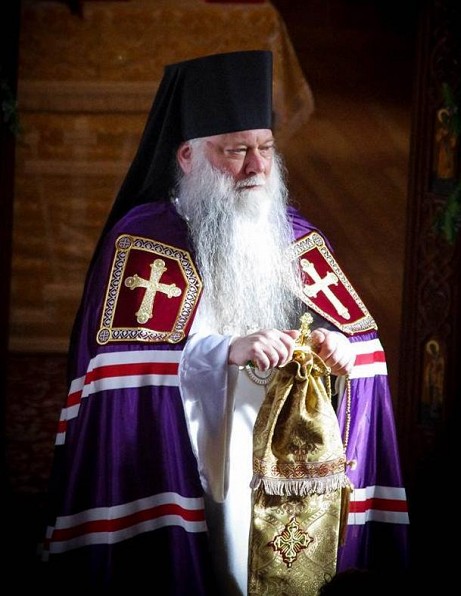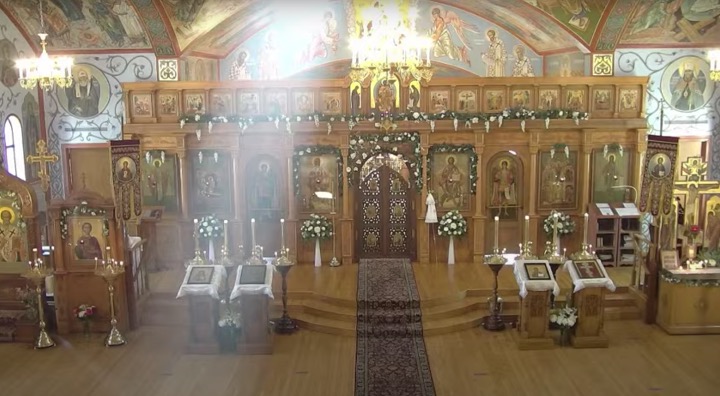 Holy Virgin Protection Russian Orthodox Cathedral
DesPlaines, Illinois
ARCHBISHOP PETER
Bishop Peter was born Pavel Andreevich Loukianoff on August 9, 1948, in San Francisco. He studied at SS Cyril and Methodius High School. On August 19, 1965, he was ordained a reader by St John (Maximovich, +1966). He served as an altar boy under St John, and assisted him in his archpastoral travels.
In September 1966, he enrolled in Holy Trinity Seminary in Jordanville, NY, and continued to live at Holy Trinity Monastery afterwards. From 1971-1976, he worked at the Synod of Bishops as an assistant to Bishop Laurus of Manhattan. After graduating Seminary in 1971, he graduated Norwich University in 1972, and received a degree from the Theological Faculty of the Serbian Orthodox Church in 1986. On March 2, 1987, became a novice. In 1988, he was tonsured to monasticism and ordained a hierodeacon by Archbishop Laurus of Syracuse and Holy Trinity Monastery.
Fr Peter taught the History of the Russian Church, Church History, World History and Civilization at Holy Trinity Seminary, where he also served as Dean. Among his monastic obediences was being Secretary of the Spiritual Council of Holy Trinity Monastery in Jordanville. In 2000, he was appointed Chief of the Russian Ecclesiastical Mission in Jerusalem. In 2002, appointed Administrator of the Diocese of Chicago and Detroit.
In 2003, Fr Peter was consecrated Bishop of Cleveland and Adminstrator of the Diocese of Chicago and Detroit, in 2006 renamed the Diocese of Chicago and Mid-America. In 2008, became a permanent member of the Synod of Bishops. In September 2009, Bishop Peter was appointed Treasurer of the Synod of Bishops.
At the Divine Liturgy commemorating the 50th anniversary of the blessed repose of the Holy Hierarch John of Shanghai & San Francisco on Saturday, July 2, 2016, His Grace Bishop Peter was commemorated for the first time as Archbishop and given the title of "Chicago & Mid-America".

Source: St.Vladimir Orthodox Church ROCOR